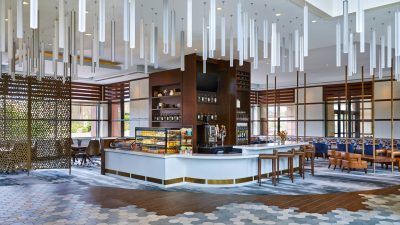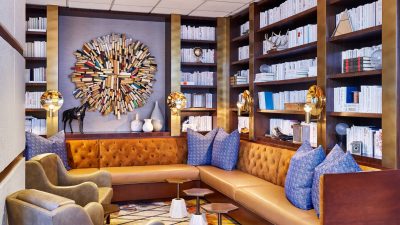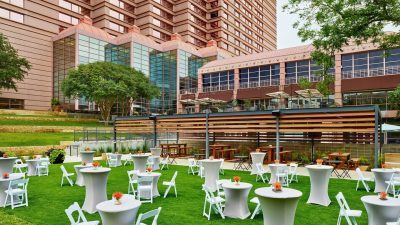 Hotel Overview
Treat yourself to style and comfort at the Sheraton Austin Hotel at the Capitol. Centrally located in downtown, this hotel features beautiful guest rooms, brand new club lounge offering hot continental breakfast, daily evening hors d'oeuvres and a state of the art fitness facility. Enjoy dining at the Yard at Waller Creek Restaurant which offers local cuisine for a true Austin experience. The handcrafted lunch options and the chef's signature small dinner plates pair perfectly with craft beers on tap. Convenient location in downtown Austin – within walking distance of restaurants, music venues and bars.
Complimentary in-room internet access for associates. Complimentary health club access Mon-Sun: 06:00 AM – 11:00 PM.
Room Block
Group Rate: $214/night + tax, between 01/12/2020 and 01/17/2020
Cut Off Date: Monday, December 30, 2019
Check In: 3:00 PM
Check Out: 12:00 PM
Cancellation: Reservations can be cancelled up to 24 hours prior to arrival without penalty. If complete cancellation of an individual's reservation takes place within 24 hours of the scheduled arrival a cancellation fee equal to on night's room revenue will be charged.
Or call 1 (888) 627-8349 and please mention "AGC Safety & Health" or the "AGC of America Safety & Health Conference" to receive your discounted rate.
Address: 3600 Presidential Blvd., Austin, Texas  78719
Phone: (512) 530-2242, available 24/7
Email: airportinfo@austintexas.gov
Monitored Monday through Friday from 8 a.m. to 4 p.m.
Hotel: 10 miles SE*
*This hotel does not provide shuttle service.
Rideshare: Uber and Lyft services are available in Austin.
Taxi: Minimum fare for taxi customers is $12.30, this includes a $1.00 airport surcharge. All taxis have a four-passenger maximum, excluding children 12-years and under. All taxis accept major credit cards.
ATX Co Op: 512-333-5555
Austin Cab: 512-478-2222
Lone Star Cab: 512-836-4900
Yellow Cab: 512-452-9999
Hourly: 8 USD
Daily: 30 USD
Driving Directions (from airport):
Take Presidential Boulevard to State Highway 71 West.
Exit at Highway 183 North toward Downtown.
Exit at 7th Street/Airport Blvd.
Take 7th Street to the Interstate 35 access road and turn right.
Turn left onto 11th Street.
The hotel is ahead at the intersection.
The average weather in Austin in January is a low of 40 degrees and a high of 61 degrees.
Wear layers meeting room temperatures can run hot and cold.
Business casual for all events.
Emergency Information and Security Offices
In the case of an emergency call 911, or front desk via house phone, immediately at (512) 478-1111.
Lost and Found
Contact hotel concierge at (512) 478-1111 to be transferred to the security office in the case of lost and/or stolen items.